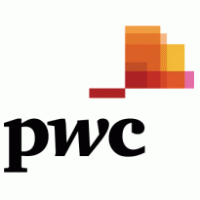 Staff Relay Signs PwC Sponsorship
The Staff Relay Series is delighted to announce that it has signed a major new sponsorship deal with professional services multinational Pricewaterhouse Coopers.
Speaking at the signing, Feargal O'Rourke, Managing Partner, PwC, said: "We're delighted to be involved with the Staff Relay Series. It's a tailor made event for fun, fitness and teamwork among office friends and colleagues but with, I suspect, a fair bit of banter and competitiveness on the evening. It's great that it's an accessible event for all classes of runners from the serious to the fun runners like myself. We're really looking forward to it in PwC."
Pierce O'Callaghan, Director, Global Relay Events, added: "The vision of the Staff Relay Series is clear – to provide a unique and special opportunity to build team spirit and create a sense of healthy competition within the workplace and to bring a sense of fun to a running event characterised with our hashtag #Run4aLaugh.
"The Staff Relay Series has grown from strength to strength since the first run in 2011 and with this new and exciting partnership with PwC we are confident we can grow the event exponentially both in Dublin and throughout the other urban areas in Ireland."